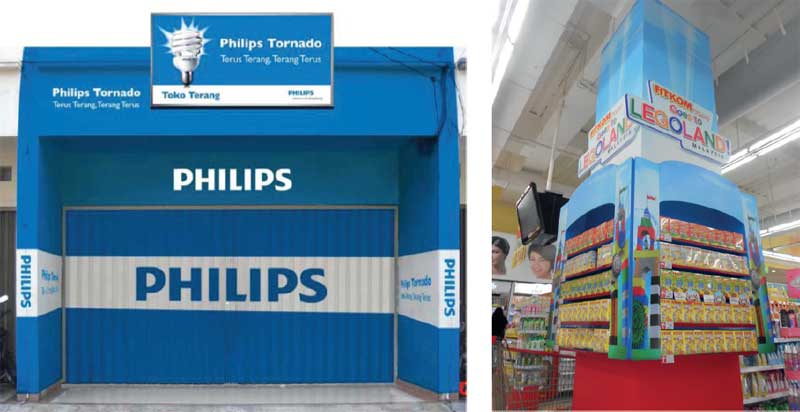 Media Innovation: Visual Designs, Construction of media, and building on the grounds.
Our teams of creative designers are eager to help you in creating your concepts, developing the brand identities for your products, designing the actual product packaging, and designing the POSM materials or just an event desk. We are willing to put forth our best efforts in producing materials for your event construction needs such as stage designs, exhibition booths, and tents. For other branding efforts we hands school basketball courts, cafeterias, office buildings, and public transportation. Our creativity in production is not limited to innovative ambient advertisement Medias, if it exists we can brand it, if it doesn't exist, we can build it.
Our services include:
• Wall Paintings
• Billboards
• Public Transportation Ads
• Basket Ball Court Ads
• School / Campus Cafeteria Ads
• Shops, Retailers, Shelving, Gondola and Pillar branding
• Visual merchandising POSM production & distribution
• Prop Storage, touch ups, repairs, maintenance, distribution and allocation management, Event Set-Up & Breakdown, and Loading / Unloading.
Click logo to see our portfolio :